Metro East Chapter of Credit Unions Charity Committee
Purpose Statement
Keeping with the Credit Union philosophy of "People Helping People," Metro East Chapter of Credit Unions Charity Committee will provide the necessary support to make a positive charitable impact within our combined communities.
The Metro East Chapter of Credit Unions has sought to focus and unify our charitable efforts. Recognizing this need a committee was formed January 23, 2007. The charity committee consists of nine members representing eight credit unions.
Current Focus:

November-December Charity
The Metro East Chapter will be accepting cash donations for the World Medical Relief to provide blankets for the homeless in the Tri-county area.
Donations are for the September-October fund-raiser totaled more than $3,000 for Operation Sponsor a Box. These funds will be used to ship care packages to our soldiers serving overseas during the holidays.
Thank you to all collected back-to-school supplies for homeless or underprivileged students in the Tri-county area for distribution prior to the school year starting. We estimate we collected $2500 in supplies and backpacks!

In unifying our charitable efforts we reach out to all credit unions in the Metro East Chapter to support this worthy cause. We are committed to outreaches of all kinds and have been very successful in supporting many worthy causes since the onset of the committee in 2007.
---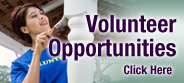 2013 Charities

Months
Charity
Cash
Donations
Raised
Contact/
Phone
January/
February
Macomb Literacy Partners
$2,500

Julie Donnellon
586-263-8800 x229
jdonnellon@msgcu.org

March/April
March of Dimes -
March for Babies

Gail Hernalsteen
586-228-8484 x2024
ghernalsteen@motorcitycoopcu.com
May/June
Race for the Cure
Kathy Sitek
586-246-7167
kathisitek@yahoo.com
July/August

School Supply Drive

$2500 in supplies/backpacks


Julie Donnellon
586-263-8800 x229
jdonnellon@msgcu.org
September/
October
Operation Sponsor a Box

Crystal Gracz
586-466-7800 x 116
cgracz@cmccu.com
November/
December
World Medical Relief
Ronnie Johnson
313-568-5000 x 209
vjohnson@dmcu.com
To join the charity committee or for additional information, please contact:
Crystal Gracz
Central Macomb Community Credit Union
586-466-7800 x - 116
cgracz@cmccu.com
2013 Meeting Minutes

Charity Committee Information: